Valerie Ratcliff Walsh - GOD'S PROPHET, FRIEND & FAMILY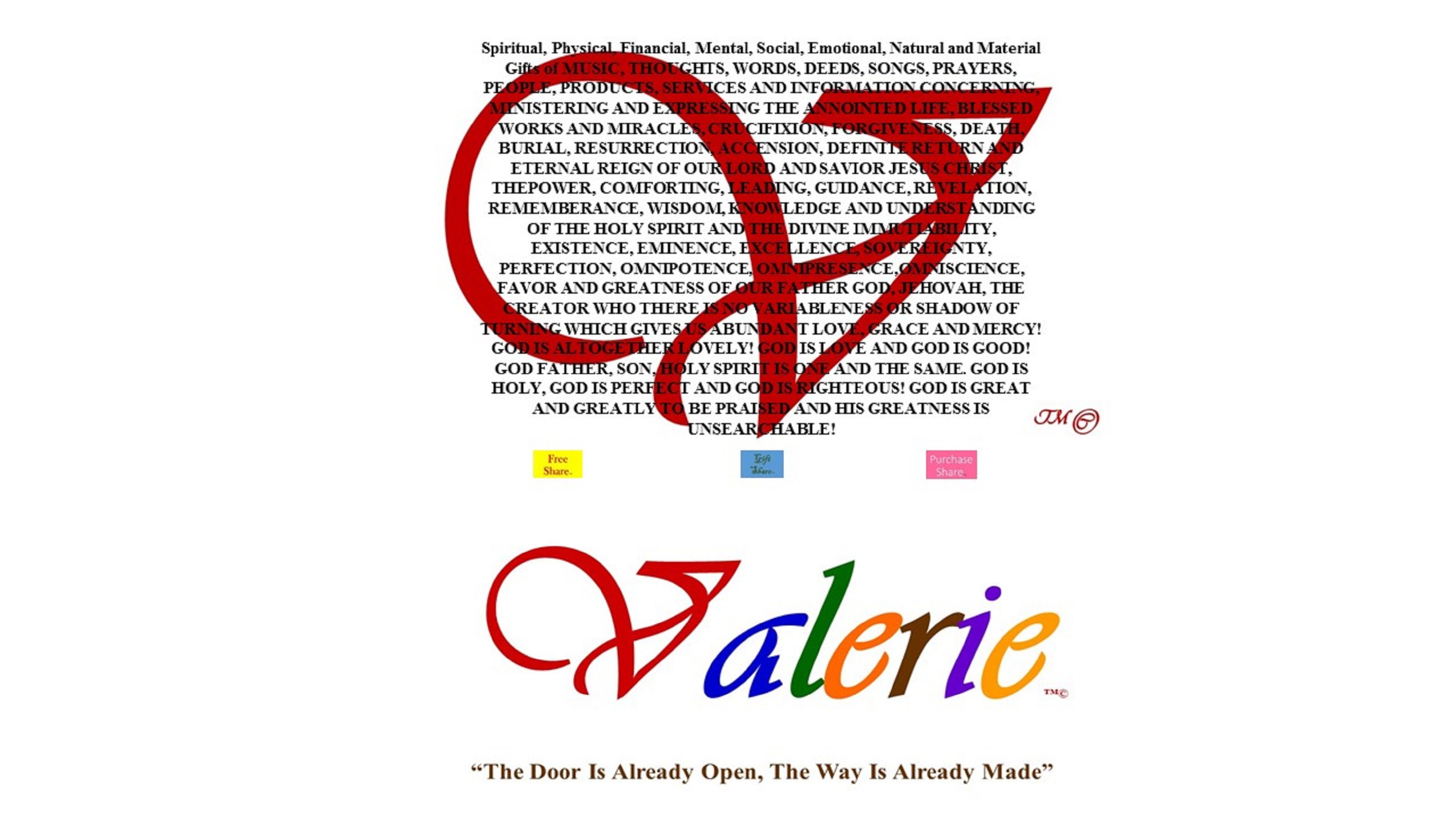 Valerie Ratcliff Walsh is a Woman of God. OverseerProphet, Chief Apostle Advocate, Singer, Songwriter, Producer, Writer, Author, Poet and More. Valerie has been singing in public since she was 2 years old. She has been Sharing God's Gift of the Gospel with the world since she was about 5 years old. From the time she accepted Jesus Christ as her Lord and personal savior and received the gift of the Holy Spirit.
Valerie loves all people and believes her first gift is to HELP all people. Valerie Prays and Works to HELP all people get their BREAKTHROUGH FROM GOD THE FATHER, JEHOVAH, in the name of his Dear Son, JESUS CHRIST by the Power of the HOLY SPIRIT. One GOD with three MAIN FUNCTIONS, Blessed Trinity. Whatever Valerie does in word or in deed, she does it ALL IN THE NAME OF JESUS.
Hallelujah! Amen!