Blessed Revelation of Jesus Christ Church of God Worldwide, Inc. - Chief OverseerProphet & Chief Apostle Advocate Valerie Ratcliff Walsh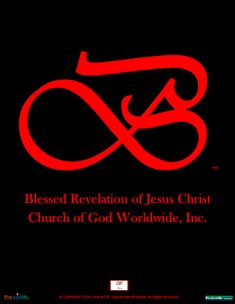 FOR PRAYER, PLEASE GO TO OUR CONTACT PAGE AND PUT IN YOUR PRAYER REQUEST. WE WILL PUT YOU ON THE PRAYER LIST RIGHT AWAY AND SOMEONE WILL BE IN CONTACT WITH YOU.
www.valerieratcliffwalsh.net/contact
Blessed Revelation of Jesus Christ Church of God Worldwide, Inc. focuses on the helping those in need, inside the congregation and outside of the congregation.
We fellowship based on prophetic worship. As God reveals the greater work of his son Jesus Christ through us because Jesus went back to heaven and gave us the power to do those greater works. This power is the HOLY GHOST. And we have the FIRE POWER of the Holy Ghost working on the inside of us to change lives everywhere.
Our congregation is trained in missions and winning souls to the Kingdom of God and of heaven. We pray that God will send more and more labourers into the vineyard to compel men to come to Jesus and receive the eternal life and heaven reward.
We promote Love and strict Biblical values on a Daily Overcoming basis. We believe in the narrow road to eternal life and avoiding the broad road of destruction, death and hell.
OverseerProphet Valerie Ratcliff Walsh is our Founder and Chief Apostle Advocate. She is the PROPHET that leads the people of God based on GOD'S DIRECT WORDS TO HER and GOD'S WORD NEVER RETURNS VOID and OverseerProphet Valerie only says what GOD TELLS HER, SO IT ALWAYS COMES TRUE. THIS IS THE SIGN OF A TRUE PROPHET.
Along with the Ministry that God has given OverseerProphet Valerie to Manage the Church, she also creates and offers fundraising ideas to help keep the Church and Ministry going, use all of her talents unto the lord and help people around the world.
The Church and the work that God has placed OverseerProphet Valerie to Lead is growing Fast everyday and GOD IS USING THIS CHURCH, THE MINISTRY AND ALL OF THE WORKS OF GOD TO BLESS PEOPLE EVERYWHERE.
If you are interested in fellowshiping with us or would like for us to attend any of your events or programs, Please visit the Bookings Page and put in a request.
If you would like to donate to this Church, Please Click the donate button below. GOD BLESS YOU.